SEO, PPC & Social Media 1-Day Bootcamp with Laura Thieme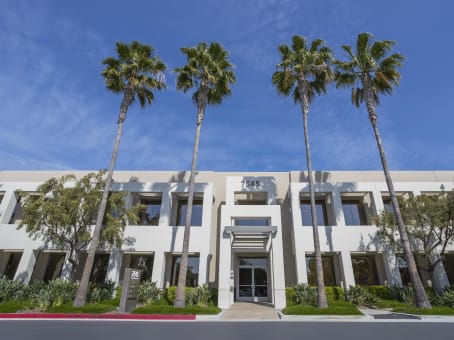 October 20, 2015 9 am - 3:30 pm
Venue: Irvine Business Center - Regus - Irvine, California

Looking for an SEO seminar or Google AdWords seminar near Irvine, CA? Perfect for newly hired search marketers, marketing professionals and their webmasters or technology team.  
Instructor: Ms. Thieme is AdWords Certified, a Google Partner, Top 100 Most Influential Marketers, Top 25 PPC Hero's Most Influential PPC Experts, & an 18-Year search marketing veteran. Follow her on Twitter @bizwatchlaura and check out her training videos on YouTube.  

Agenda for SEO/PPC seminar:
Basics of SEO & Pay Per Click: 
(9 to 11:30 am)
Keyword discovery - a major component of your digital marketing secret sauce

Sources for research

How to analyze your existing keyword data 

How to choose a super keyword list

How to test your keywords in 8 minutes!

How to prioritize your keywords for your organic campaigns

Keyword research time provided during bootcamp
 

How to Conduct SEO Audit 

Set up Bizwatch account prior to bootcamp, to get the initial SEO report

if you do not already have a Bizwatch account, 

sign up here (your first report is free)

Review your SEO reports

Review keyword groups and get recommendations on how to improve

Re-write metatags for home page & two new categories/sections on your site

We will be using Google Docs/Sheets online as part of this process (template will be shared with you prior to the bootcamp)
Nuts & Bolts of Optimizing Your Website

Ethical Secrets to Achieving Top 5 Organic Rankings

Find out if Google+ is Really Necessary for Organic Rankings

How to Get New Content Picked Up & Indexed Fast

What to do when you lose rankings, or how to figure out why you're not ranking on the 1st page of Google and/or Bing organic rankings
1:1 Coaching Sessions (
11:30 - 12:30)

Lunch (12:00 - 1 pm)
Lunch will be provided (please let us know if you have food allergies)

 

1:1 coaching sessions will take place during lunch to maximize learning benefit
The Essentials of Paid Search Advertising & Social Media (1:00 to 3:30 pm)
Learn the Fastest Ways to Acquire New Customers using Google

10 Mistakes You Might be Making with Your Adwords Campaign

How to Set Up Your First Campaign (Text, Display, Remarketing & Video)

Secret Sauce to Increasing Conversion Rates & Lowering Cost Per Acquisition

Understanding Measurement & Attribution Challenge

New Ways to Track Digital to Offline Phone Call Conversions

Does Bing Matter?

How to acquire new customers using Facebook

Learn about boosted posts vs special promotions on Facebook

Tracking ecommerce sales using boosted ads & Ads Manager Facebook

Customer engagement & retention using other forms of social media
Who should attend?
Retailers 

Small business owners

Marketing managers relatively new to search

Search marketing newbies working for companies located in Orange County

Please note if you are working for an agency in town, special permission is required from the instructor


You Should Attend If You Are Responsible for
Google Adwords & PPC campaigns, ideally spending >$1,000k/mo

SEO Strategy

Social Media Strategy

New Customer Acquisition

Digital Marketers In-House and/or Vendors
Laura Thieme's Bio:
Ms. Thieme founded her first search marketing company, Bizresearch, in 1997, long before there was a name for our search marketing industry (often referred to as Digital Marketing).  Thieme's search marketing agency created software, leading to her second company, SMI Analytics DBA Bizwatch, in 2010, an online software platform that audits & analyzes Adwords Pay Per Click, SEO & social media campaigns to improve revenue and lower cost per new customer acquisition.
Thieme has worked with major brands including TOMS Shoes, Burt's Bees, U.S. Education Corp, CRE Rentals, M/I Homes, MicroCenter, Collin Street Bakery, Levenger, Pier 1 Imports, SpaFinder.com, and JCWhitney Automotive.
Thieme has presented at over 45 Search Engine Strategies (SES) & Search Marketing Expo (SMX) conferences on integrated paid search and SEO trend analysis, campaign management, and most recently mobile advertising and keyword discovery in the United States, Canada, the United Kingdom and Sweden. Thieme has led executive retreats in Southern California (Laguna Beach) and Michigan (Mackinac Island).  Thieme has served as an expert witness involving SEO and trademark infringement in metadata and analyzed to determine damages. 

Thieme has been featured in the New York Times, Internet Retailer, TechNewsWorld, EcommerceTimes, CBS Marketwatch, New York Daily Post, Business First, Investors Business Daily, Columbus CEO, Columbus Dispatch, The Daily Reporter, MarketingSherpa, SearchDay, SearchEnginewatch.com and ClickZ.com.

Thieme was featured as a Rising Star in Columbus CEO, and Women to Watch in Columbus Ohio's Business First. She was nominated for Outstanding Woman in Technology in 2011. She has been named by her peers as Top 100 Most Influential Marketers, and Top 10 PPC Experts.

Ms. Thieme developed a search marketing syllabus for The Ohio State University's Fisher College of Business, and taught the course in 2007-2008. Many of her students have gone on to enjoy a career in search marketing and are account execs at major companies nationwide.

Thieme graduated from Ohio State University in 1993, in a completely non-related area of study, Russian & International Studies.

Bizwatch measures, trends, interprets and analyzes PPC, SEO and social media conversion data, and offers performance audits as well as monthly reports.Our two-day SEO & PPC bootcamp is limited to 5-8 participants to encourage the best learning environment.  Our bootcamp is tactical, which means we work on your website's SEO & AdWords campaign during the two-day seminar, and recommendations will be specific to your online marketing needs.  
Why an SEO & PPC Bootcamp with Laura Thieme vs a Clickz (SES) or SMX Conference?
Our SEO & PPC bootcamp is very different from a major search engine marketing conference where you can get leading search marketing perspectives from numerous presenters.  In fact, Laura Thieme has been an invited speaker at over 45 major SES & SMX conferences since 2001.  However, there is a need to have a small, intimate group of people where the conference is not the focus, but instead your website's marketing initiatives.  Some professionals either do not have the budget, or are simply unable to leave for 3-4 days and be away from office and/or family.  All of this led to the need for a local SEO & PPC bootcamp taught by an 18-year industry veteran who lives and breathes search, analytics and revenue on a daily basis.  A bootcamp does not replace attending a major search marketing conference, in fact, Laura recommends that some of her more advanced clients attend the Advanced SMX conference in Seattle whenever budget and/or travel is possible every 1-2 years.  
YouTube Videos: How to Create a Google AdWords Campaign  
To see Laura's SMX Speaker Bio, click here. 
Top 25 Most Influential PPC Experts